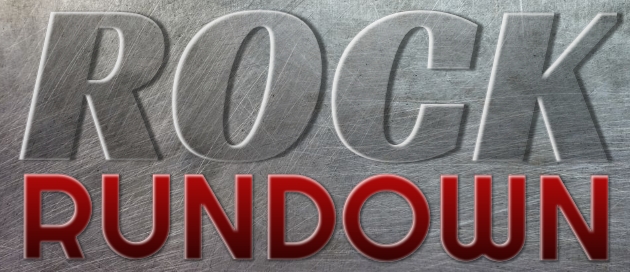 Here's a daily dose of what's going on in the Rock World. Stay up-to-date with Gunner Weekdays at 5:20 on your station for everything rock, Pirate 95.3.
TOOL SINGER SAYS FANS ARE 'GONNA SEE SOME NEW MUSIC NEXT YEAR'
Tool frontman Maynard James Keenan offered up perhaps his most concrete statement to date regarding the band's long-awaited new album, which is currently being recorded. While accepting the Metal Hammer Golden Gods Icon Award at a ceremony in London, England on Monday night (June 11th), Keenan said, "A lot of work's being done, a lot of work's been done. I'll go on record now saying you're gonna see some new music next year."
Story source: Loudwire
Are you disappointed that a new Tool album won't be out until 2019 now?
---
GUNS N' ROSES MAKES $6.6 MILLION FOR SINGLE SHOW; SLASH PAYS SAME AMOUNT TO ESTRANGED WIFE
Guns N' Roses is rumored to have been paid more than $6.5 million for its headlining performance at this year's Download Festival, which took place last weekend at Donington Park in Leicestershire, England. It's believed to be the most amount of money the festival's organizers have ever given a band to perform at the legendary metal festival.
The band's show was acclaimed by the U.K. press. The group arrived at the venue one minute before its scheduled start time and left the site shortly after the performance in a helicopter.
Guns N' Roses' current "Not In This Lifetime" tour ranks as the fourth-highest grossing trek of all time, according to Billboard's Boxscore. The tour, which launched in April 2016, topped the $475 million mark at the end of 2017, with the current European run adding more to that tally.
In other news — and perhaps related — Guns guitarist Slash has agreed to pay his estranged wife Perla Ferrar more than $6.6 million as part of their divorce settlement. According to The Blast, Slash agreed to pay Ferrar $100,000 per month in spousal support until she dies or remarries, along with a $6.6 million equalization payment.
Story Source: Blabbermouth / The Blast
---
'I DON'T KNOW' IF LINKIN PARK WILL CONTINUE, SAYS MIKE SHINODA
Linkin Park vocalist Mike Shinoda spoke about the band's future during an appearance on the debut episode of the podcast "Inside The Studio." Asked if the band intends to continue as the one-year anniversary of the death of singer Chester Bennington draws near, Shinoda replied, "I don't know. That's the million-dollar question, right? And, unfortunately, I've said it before, but, unfortunately, there aren't any answers to that at this point. It would be awesome if there were."
Share and Enjoy
Tags: