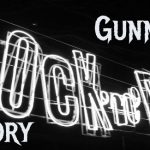 Join Gunner as he goes over all the important Rock dates in history weekdays at 3:50. Relive all the chart-topping moments, milestones, bad breakups and first times again.
There will be no hall pass today. Here's what happened today in Rock N' Roll.
1902 Author John Steinbeck (The Grapes Of Wrath, Of Mice And Men) is born. He dies in 1968.
1932 Actress Elizabeth Taylor (National Velvet, Giant, Cat On A Hot Tin Roof, Cleopatra, Who's Afraid Of Virginia Woolf?) is born. She dies in March 2011.
1958 Nancy Spungen, best known as the girlfriend of Sex Pistols bassist Sid Vicious, is born. She is stabbed to death in October 1978, with Vicious arrested for her murder.
1967 Pink Floyd records its first single, "Arnold Layne."
1991 It's announced that the January 7 death of Def Leppard guitarist Steve Clark was due to an accidental drug overdose.
1992 The Recording Industry Association of America announces that starting in 1993, CDs will be sold only in jewel cases, instead of cardboard longboxes, due to environmental concerns.
1995 Nirvana's first album, Bleach, is certified platinum.
1995 Collective Soul releases its self-titled second album.
1996 Green Day's Insomniac album is certified double platinum.
1998 Tommy Lee is released from jail on $500,000 bail after pleading innocent to beating wife Pamela Anderson Lee.
2001 Cheap Trick releases a 25th anniversary double live CD called Silver, featuring guest appearances from former Guns N' Roses lead guitarist Slash, Everclear frontman Art Alexakis, and Smashing Pumpkins leader Billy Corgan.
2001 The Dave Matthews Band releases its fourth album, Everyday.
2001 Kiss drummer Eric Singer makes his first appearance in Peter Criss's cat makeup on the Australian TV show Today.
2001 Pearl Jam simultaneously releases 23 live discs recorded on the first leg of their 2000 North American tour.
2002 Limp Bizkit vocalist Fred Durst declines to appear in person, but offers to testify via video conference, in the Australian inquest into the death of a fan during the band's performance at 2001's Big Day Out Festival.
2002 At the Grammy Awards, U2 wins Record Of The Year for "Walk On," Best Pop Performance By A Duo Or Group With Vocal for "Stuck In A Moment You Can't Get Out Of," Best Rock Album for All That You Can't Leave Behind, and Best Rock Performance By A Duo Or Group With Vocal for "Elevation."
2002 The diaries and notebooks of Nirvana frontman Kurt Cobain are purchased by Riverhead, a division of Penguin Putnam, for $4 million, for publication later in the year.
2003 Former Guns N' Roses lead guitarist Slash, bassist Duff McKagan, drummer Matt Sorum, and rhythm guitarist Izzy Stradlin announce that they are assembling a new band and looking for a new singer. The project later evolves into Velvet Revolver, minus Stradlin.
2003 Limp Bizkit leader Fred Durst announces his intentions to organize a benefit for the victims of the Rhode Island nightclub fire that killed 100 people and injured 200 more. The benefit never materializes.
2005 Former Korn guitarist Brian "Head" Welch speaks to nearly 10,000 people at the Valley Bible Fellowship in Bakersfield, California, about his departure from the band after 13 years to embrace Christianity.
2006 Cold calls it quits following the disappointing sales of the band's fourth album, A Different Kind Of Pain.
2006 Psychedelic hard rockers Monster Magnet cancel a European tour after frontman Dave Wyndorf is hospitalized for a drug overdose.
2006 Chile's President Richard Lagos gives Bono an honorary medal named after the late Chilean Nobel Prize poet laureate Pablo Neruda.
2007 Korn announces that it has recruited guitarist Clint Lowery of Sevendust and Dark New Day as the band's touring guitarist for 2007.
2007 Blue October's fourth studio album, Foiled, is certified platinum for sales of over one million copies.
2011 Nine Inch Nails' Trent Reznor and Atticus Ross win an Oscar at the 83rd annual Academy Awards for their score for The Social Network. The pair's work beats out the music for Inception, The King's Speech, How To Train Your Dragon and 127 Hours.
2018 Metallica frontman James Hetfield and his wife Francesca turn over 1,000 acres of land on their private property as open space to the Marin Agricultural Land Trust in Marin County, California.
TODAY'S BIRTHDAYS:
Adrian Smith (lead guitarist, Iron Maiden) (62)
Mike Cross (guitarist, Sponge) (54)
Neal Schon (guitarist, Journey; former guitarist, Santana) (65)
Howard Hesseman (actor, WKRP In Cincinnati's Dr. Johnny Fever) (79)
Joanne Woodward (actress, The Long, Hot Summer, The End, Mr. & Mrs. Bridge, Philadelphia; wife of Paul Newman) (89)
Ralph Nader (consumer advocate; independent Presidential candidate) (85)
Chelsea Clinton (daughter of Bill and Hillary Clinton) (39)
Kate Mara (actress, Brokeback Mountain, We Are Marshall, Shooter, 127 Hours, American Horror Story, House Of Cards, Fantastic Four) (36)
And that's what happened today in Rock 'N' Roll…
Powered By: