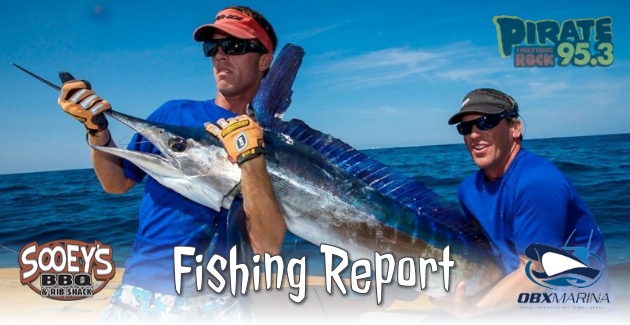 Before you cast your line into the blue, make sure you know what's biting. Join Gunner Weekday at 4:50 for the latest Pirate Fishing report from OBX Marina and Sooey's Dockside.
Outer Banks Marina located in Wanchese, Nc, offers a state of the ark working yard. Their full-service tackle and ships store is sure to have everything you'll need for a great day of fishing. Outer Banks Marina's charter booking service will be able to fulfill your fishing desires from the novice to the tournament angler.
Sooey's Dockside is located at the OBX Marina in Wanchese, NC. Dockside is not your traditional "Sooey's", although we still offer the same award-winning BBQ, we are now bringing a new feel to the Outer Banks. Sooey's Dockside is your backyard BBQ gone coastal!
Don't Just catch one fish, catch a Shipload of fish with Outer Banks Marina and Sooey's Dockside Fishing Report on Pirate 95.3
Share and Enjoy